"WORLD OF WONDER " GREAT BIG STORY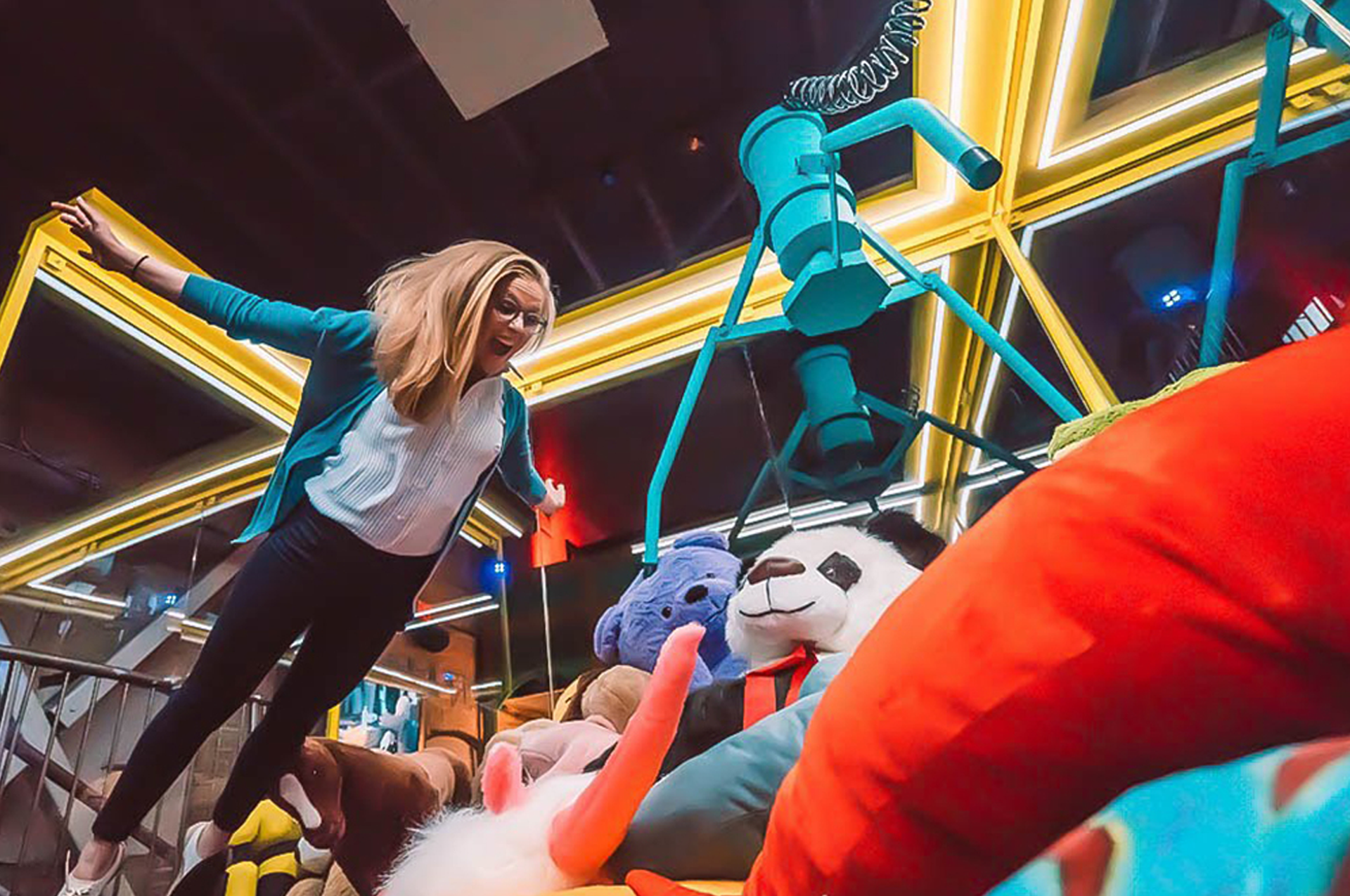 COMPANY: PINK SPARROW     CLIENT: ADVOC8     BRAND: THE GREAT BIG STORY     LOCATION: AUSTIN, TX
While at Pink Sparrow, I lead the design and managed the team for Great Big Story's two-day interactive exhibit during SXSW '18. The space was packed with interactive displays and photo moments, encouraging social media content engagement. The event's goal was to transform the venue into an event house to highlight Great Big Story's wildest videos. 
The activation was highly successful, exceeding the expectations of the client. Guests lined up around the block to visit the space, and the design was featured on the cover of the Austin-American Statesman. The photo-moments created a high level of user-generated content, and the #s trended on Instagram and Snapchat.  
SCOPE:
concept development, 3D modeling and rendering, client communication, specifying finishes and materials, coordinating with the business development, project management, drafting and fabrication teams, managing print files and vendor, sourcing
props, installation art direction and build supervision.