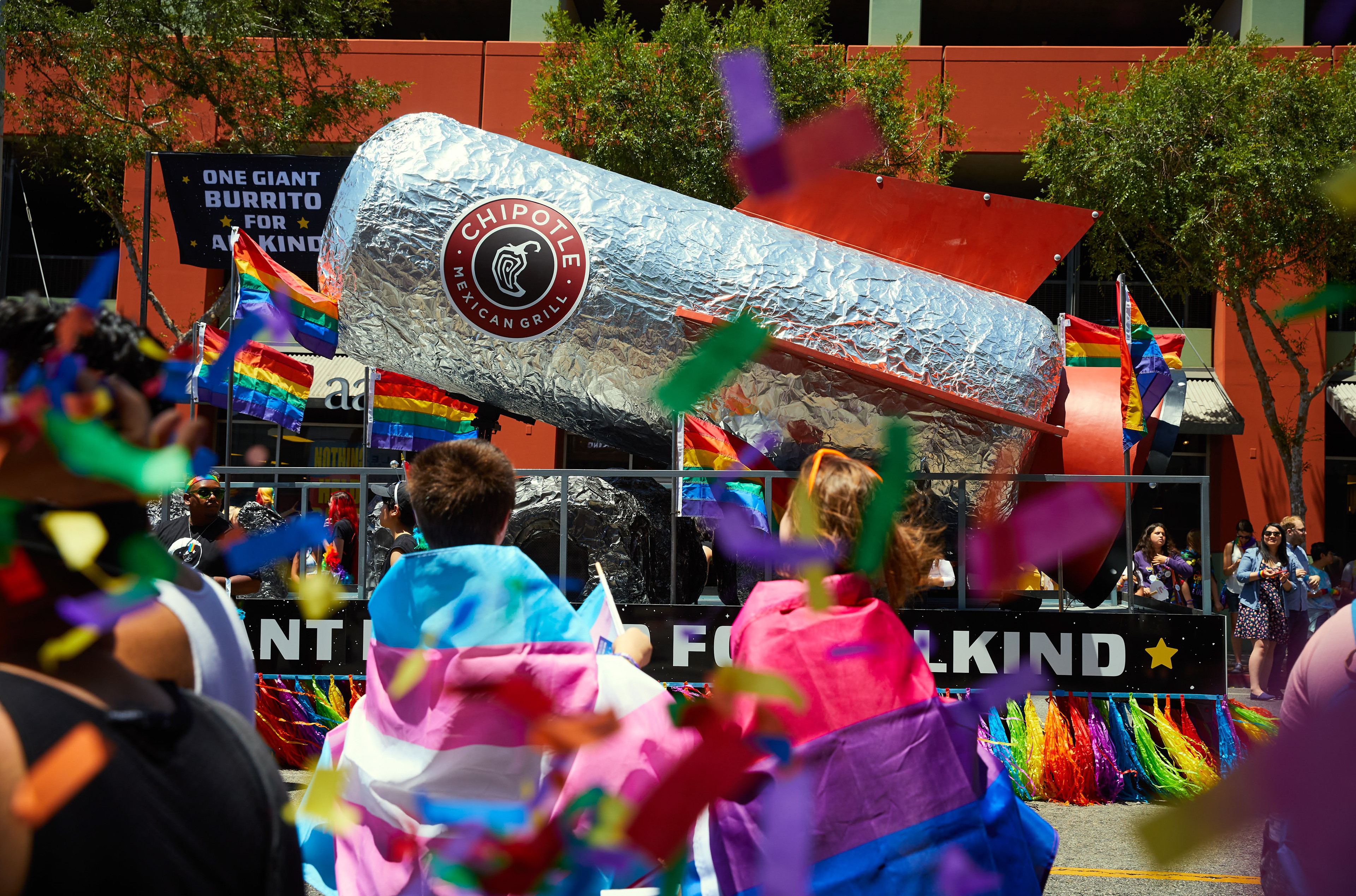 COMPANY: PINK SPARROW     CLIENT: CHIPOTLE     LOCATION: LOS ANGELES, SAN FRANCISCO, SAN DIEGO
For Pride Parade 2018, Chipotle's float was a giant burrito in the shape of a space ship. We worked with Chipotle's internal creative team to turn their concept into a 3D build. We worked to hit the sweet spot of a burrito that looked realistic but completely out of scale, as if it had been wrapped by giant space hands. After studying different materials, we used the reverse side of Rose Brand's molding cloth to recreate the foil, and batting to give the rigid frame a more organic shape. 
SCOPE:
3D modeling and rendering, client communication, specifying finishes and materials, coordinating with the drafting and fabrication teams, managing print files and vendor, sourcing props, build and installation supervision.
​​​​​​​