CNN + GREAT BIG STORY AT SOUTH BY SOUTHWEST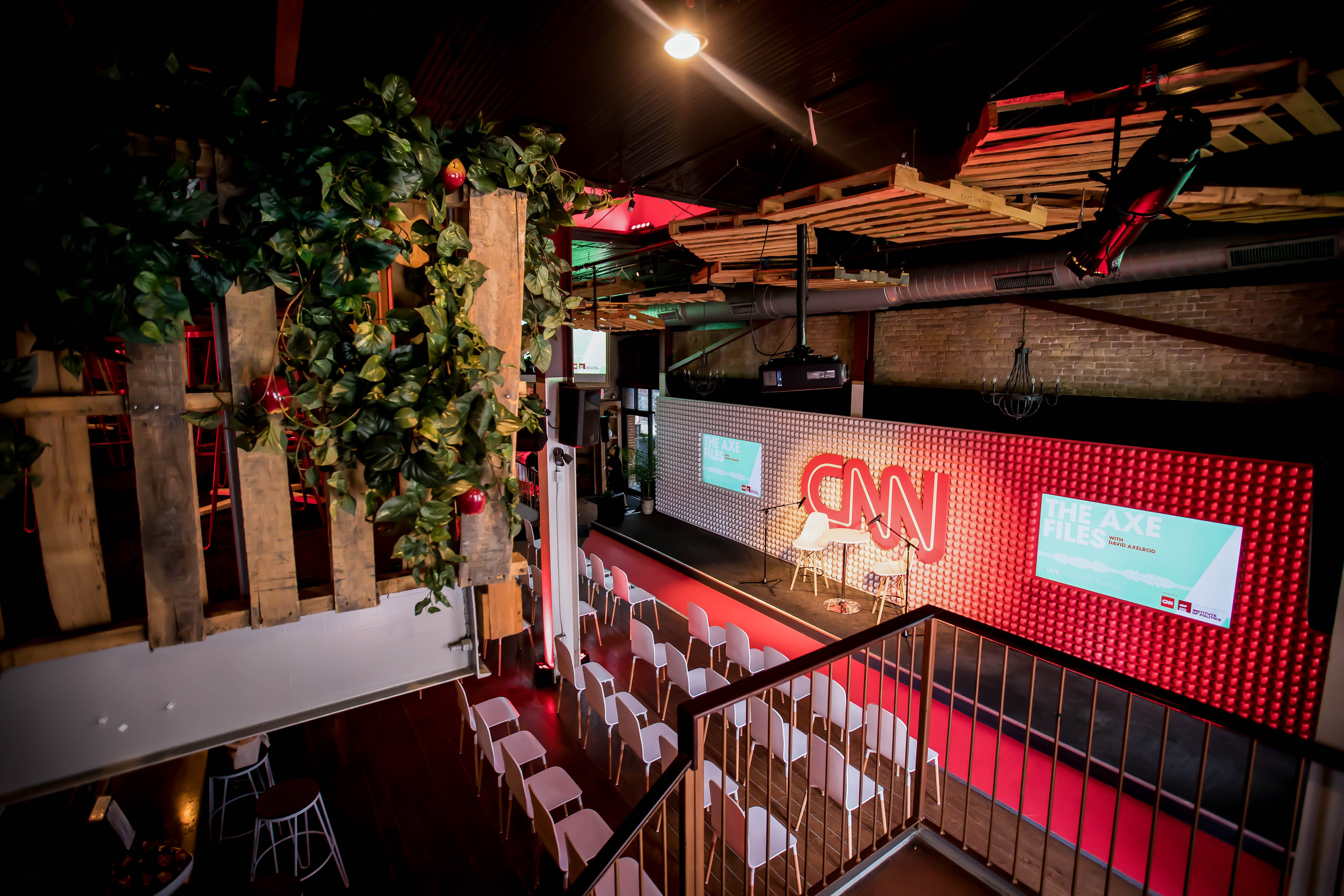 COMPANY: PINK SPARROW     CLIENT: ADVOC8     BRAND: CNN     LOCATION: AUSTIN, TX
Parallel to the Great Big Story event, CNN also held an activation for SXSW '18. The goal of the activation was to highlight CNN's #FactsFirst campaign, and transform the space taking inspiration from the apple used as a main element of the campaign. 
The space was centered around an eye-catching stage made with over 3,000 faux apples. It hosted a talk with Christiane Amanpour, and a live recording of The Axe Files with David Axelrod and Jon Favreau. 
The space was designed for maximum impact, within the restriction of a 10-hour install window. Every element in the space was designed to be pre-fabricated, and assembled on-site in the short amount of time allowed. 
SCOPE:
concept development, 3D modeling and rendering, client communication, specifying finishes and materials, coordinating with the business development, project management, drafting and fabrication teams, managing print files and vendor, sourcing props, installation art direction and build supervision.