AMERICAN EXPRESS EXPERIENCE AT AUSTIN CITY LIMITS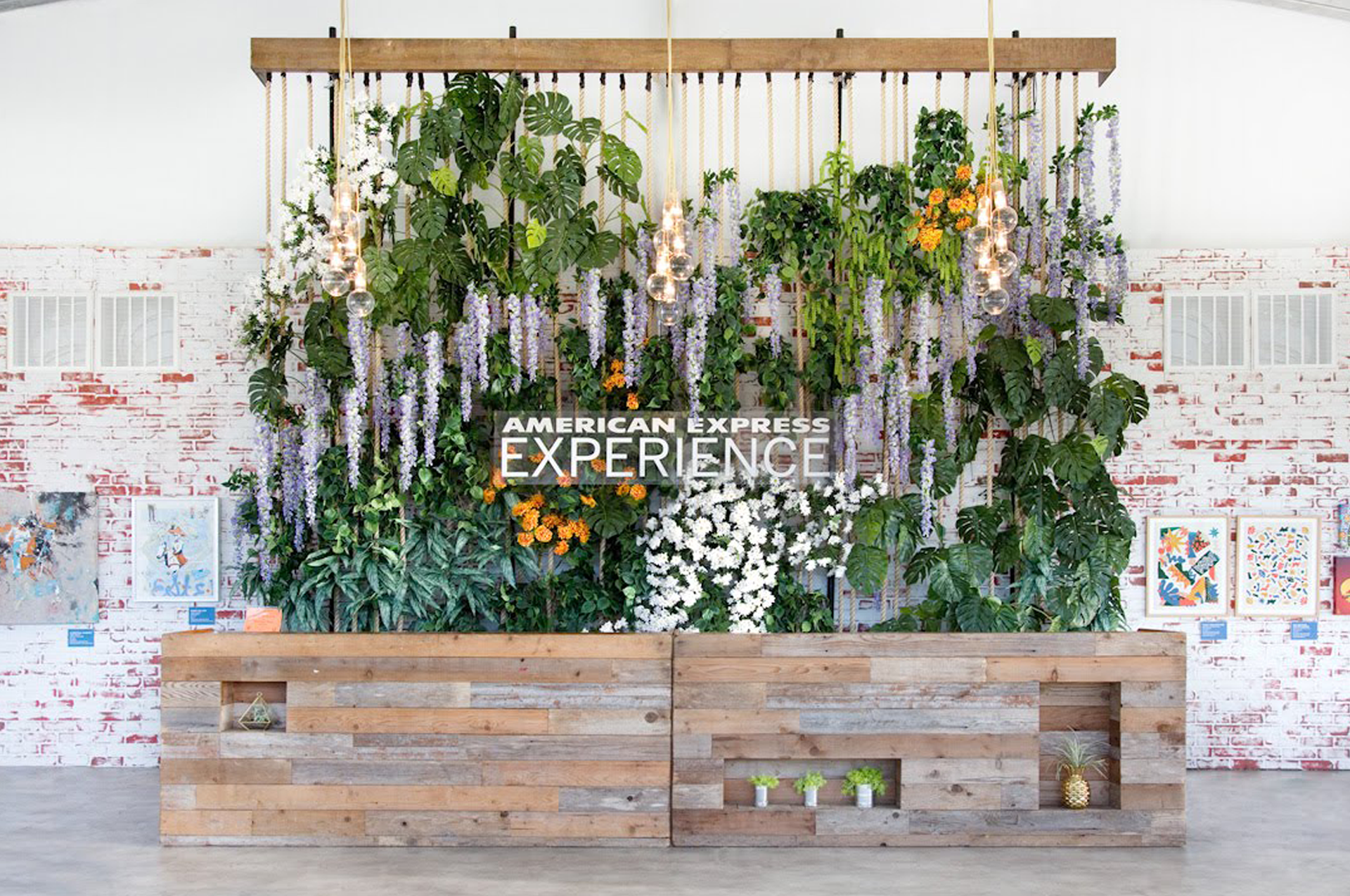 COMPANY: PINK SPARROW     CLIENT: LIVE NATION     BRAND: AMERICAN EXPRESS     LOCATION: AUSTIN, TEXAS
For the 2017 Austin City Limits Music Festival, American Express made its brand presence visible by sponsoring the main stage accompanied by a lounge area in a two-story tent. 
Working with the producers from Live Nation, I lead the design to create a two-story interactive art environment inspired by an Austin industrial loft. Working within the restrictions of an existing tent frame and physical boundaries, we had to create an infrastructure for a space that had never been seen before. Using the tent vendor's technical drawings, the team developed a method to retrofit faux exposed brick walls into the existing frame, complemented by custom mullion windows, rustic neon signage, faux cement flooring, sliding barn doors, a living wall and inviting day to night lighting.
The first floor was designed as an artist's studio, where festival goers were invited to partake in a variety of interactive activities including merchandise embroidery, make-your-own flag and bandana stations, and a bat-themed boomerang photo moment. The second floor was granted exclusively to Amex cardholders. This space was designed as an upscale art gallery where cardholders could enjoy custom scenic elements in the lounge, a bar and a terrace to watch live performances.
This lounge area provided a premium view of the Amex stage and remained at capacity throughout the duration of the festival. Giveaway supplies were depleted the first night of the festival and foot traffic totaled at 30,000; these metrics far exceeded client expectations.
SCOPE:
concept development, 3D modeling and rendering, client communication, specifying finishes and materials, coordinating with the drafting and fabrication teams, managing print files and vendor, sourcing props, build and installation supervision.